It's no secret we love wooden wicks. Here are the basics.
The first time you light your candle, let the oil form to a full pool to the edge of the vessel. It's best practice to do this with each burn to help with longevity and burn of your candle. This will also help prevent any "tunneling".

Trim the candle wick between each use. The wick should be trimmed to 3/16" (.02 inches) above the wax. If your flame is more than one inch high, the wick is too long, trim it down to ensure a safe candle burn. You should trim the culed brown top of the wick where the wood naturally breaks off.

Do not burn the candle longer than four hours. Once you have 1/4" of wax left, it's time for a new candle. The good news is that you can use the remaining wax directly onto your skin - once extinguished, scoop with fingers, massage between hands, and apply to skin!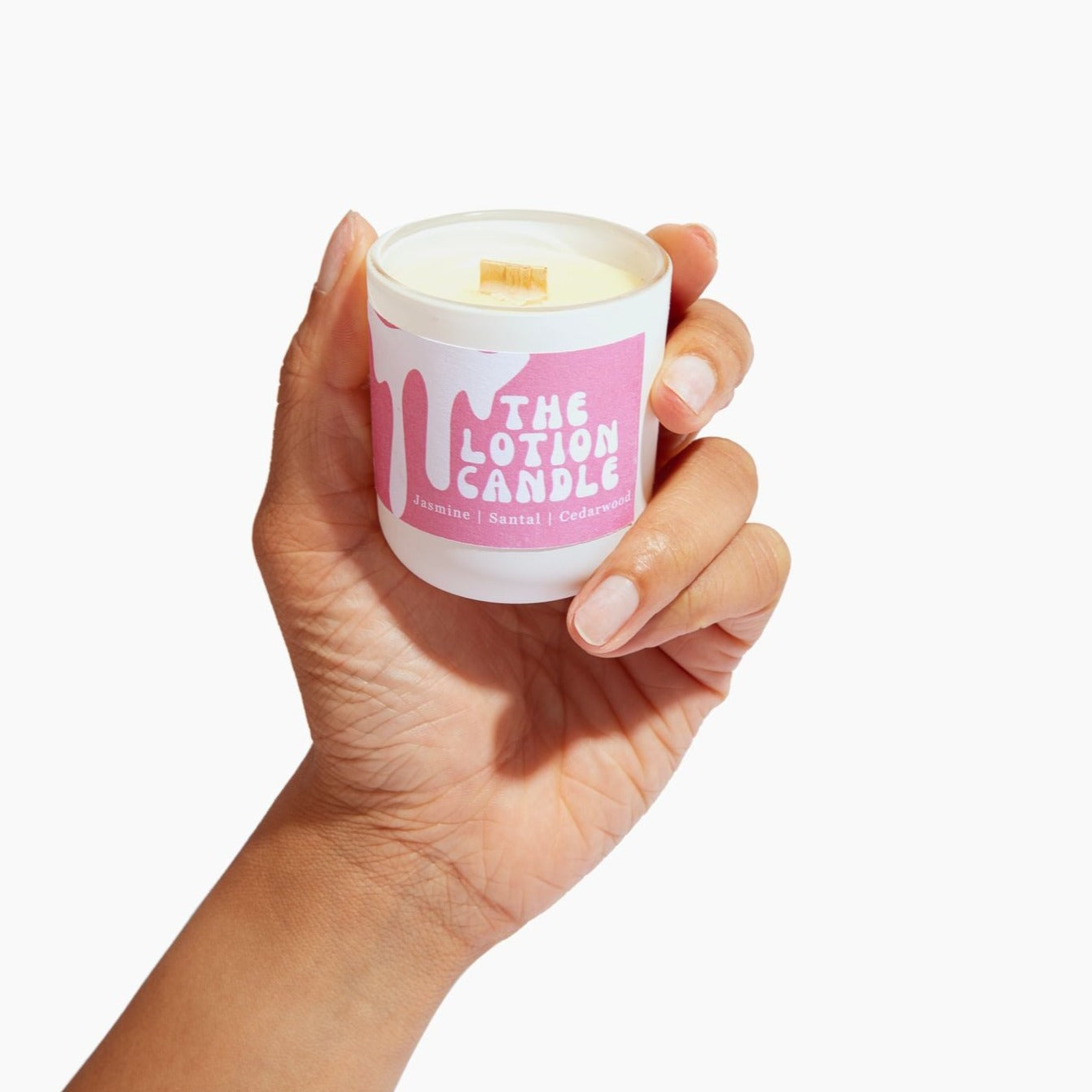 Hot Tips
Always burn candle within sight
Keep out of reach of children and pets
Place candle on a temperature safe surface
Never put on or near anything the can catch fire
Do not use on the skin when candle is still lit, extinguish flame before use
Let cool to comfortable temperature before any use on skin
Container will be hot when lit
Learn How To Use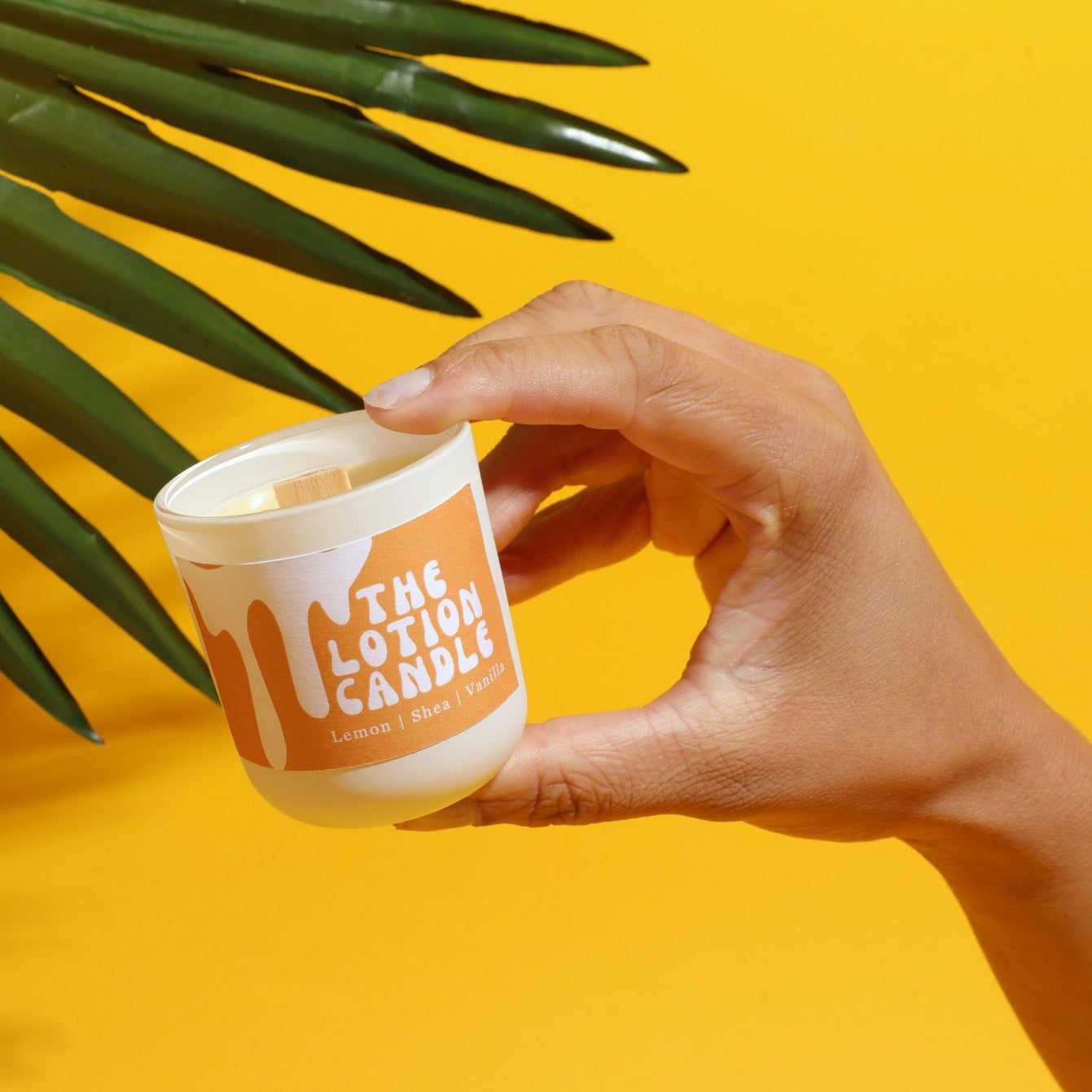 Tunneling FAQ
Luckily, our candle wax is made to double as an all-over body lotion so if your wax does start to tunnel, (once extinguished) take your finger or butter knife and carefully scoop out wax to even surface. Massage into skin!